What Is Better - An Albatross Or A Hio?
Started by
seve_
,
Feb 28 2018 11:05 PM
Posted 02 March 2018 - 12:42 PM
22 Mar 2019 - Rod Laver
Big World Tour
Hmmmm might have to check this out.
Because some idiots complain that my sig is too large: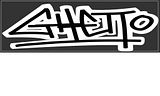 Golflink:
http://www.golf.org....icap/3013502329
---
Posted 02 March 2018 - 07:15 PM
Seems to be a lot of anti-American sentiment on here. And yes, they do make a bit of a mess with their version of English at times, but we Aussies have done a pretty fair job of it with our own additions.
Back on subject for a moment, I have lost count of the number of HIOs that I have witnessed, including one time when I walked onto a green with the owner of the shot, only to see the ball teetering on the edge of the hole and being held out by the flagstick. Shotmaker asked if it was a HIO, and I said no, only for a slight wind shift to move the flag and the ball dropped in. I guess not many people get to see their first HIO from a few metres!
As for albatrosses, I have only seen one. A rare bird indeed!
CaNadiAn MiCk, Weetbix and iRON MiCK like this
---
---
0 user(s) are reading this topic
0 members, 0 guests, 0 anonymous users